NEWS
---
 Award winning singer/songwriter Randy Lewis Brown, despite being well past his prime and having an early bedtime, can still take an audience on a magical journey of discovery with his story telling and songs. Hailing from what he describes as the Upper East Side of Texas, his songs are tightly packed with sadness, wonder, joy, humor, philosophy as well as a tiny tad of that subtle southern smart-ass. With guitar, mandolin and voice alone he will guide you through his rich inner world and you will find yourself in the exact spot where the wide open spaces of the West meet the mossy confines of southern pine forests and mysteries are laid bare.
---
February 18, 2023 - CONCERT IN EAST TEXAS - THE OLD FIREHOUSE - EDOM, TX

I'll be doing a rare East Texas solo concert in beautiful, artsy downtown Edom, TX at the Old Firehouse on Saturday Feb 18, 2023. Doors open at 5:30pm and the show starts at 6:30pm. Tickets are $18 at the door or $15 in advance until noon the day before by cash or check (call 903-582-278). 
Tickets are also available online in advance HERE online for $16.50 (with processing fee)
---
January 10,  2023 - ANYONE CAN WRITE A SONG - Songwriting Class - Winnsboro, TX begins soon
For all my Northeast Tesas friends, I will be teaching a 7 (2 hours per session) bi-weekly songwriting class beginning Jan 24 at the Winnsboro Center for the Arts in downtown Winnsboro, TX. This class is for anyone that wants to write thier first or better songs. I don't care what genre of music you are interested in this class is for you. Here is a link to the signup info
---
SEPTEMBER 30, 2022 - WIND OF CHANGE IS RELEASED 
My newest record, WIND OF CHANGE, officially released to day. Go to your favorite streaming platform, search for Randy Lewis Brown and take a listen. I think you might find it interesting.
"That wind was always blowing. It's be blowing since the first. It was blowing when the dinosaurs took their last look at this earth. What makes you think it's gonna stop. When its never stopped before. It'll be blowing on that final day.
WHEN WE"RE THE DINOSAURS! That wind of change. "
---
JULY 25, 2022 - WIND OF CHANGE CD PRE-ORDERS STARTING NOW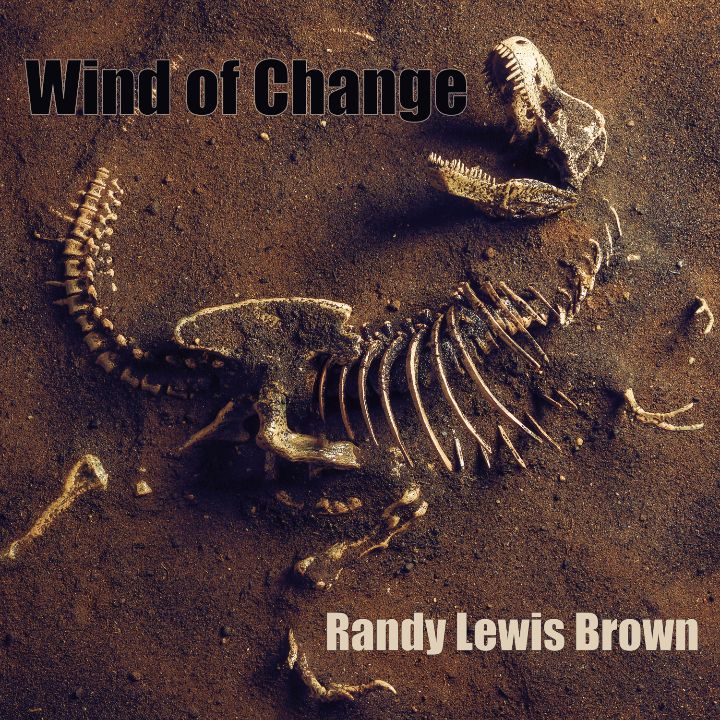 A few folks have asked me how to get a physical copy of my new record before it officially releases on Sept 30. I am gonna make it really simple. Just send me $24 and I will send you my new CD, Wind of Change, along with a download link and little thank you bonus. PayPal, Venmo or check are all accepted. Make sure to send your mailing address with your payment. Then before you know it you will have my latest musical effort in your hands for your listening pleasure.
VENMO: @Randall-Brown-118
PayPal:   @brownrandy
Checks:  Randy Lewis Brown
               3236 FM 1801
                Mineola, TX 75773
---
June 19, 2022 - First In Depth Review of Wind of Change by Will Phoenix
---
June 2, 2022 - New Record "WIND OF CHANGE" Releases Sept 30
I am proud to announce that my newest record, Wind of Change, on Berkalin Records is complete and I even have the CDs in my hand. I will offer them up for early bird sale in July so stay tuned. I am very proud of this new record and hope that you are even 1/10 as excited as I am. Here is a snippet from the liner notes to give you a feel of what is coming:
"If I have learned anything in my short time on earth, it is that change is all there is. Nothing ever remains the same for long. Each song presented here, in its own way is about change; birth, aging, death, disappointment, beginnings, endings and every other little thing that reminds us we are not in control." 
To quote the title song, WIND OF CHANGE; 
"That wind was always blowing. It's been blowing since the first. It was blowing when the dinosaurs took their last look at this earth. What makes you think it's gonna stop? It's never stopped before. It'll be blowing on that final day, when we're the dinosaurs. The wind of change."  
Keep an eye out here for more release news!!!
 
---
June 1, 2022 - My New Column on Americana Highways
Exciting news! I was asked by Americana Highways (an online music magazine) to write a column for them. The column is titled "FROM BEHIND THE PINE CURTAIN" . I will be posting a new column there roughly one a month. You can go to LINK TO MY AMERICANA HIGHWAYS COLUMNS to see what I have already posted and to read new posts when they occur. This column is in lieu of my Random Stuff posts. So consider that discontinued. 
---
January 20, 2022 - Check out my new blog page - Random Stuff
I once wrote a monthly column for a local arts paper here in East Texas. I had to have my arm twisted to start the column but oddly found myself energized by the deadline and the ideas that came to me for it. So, I am going to start up once more, pontificating about stuff I have no business taking about. But in typical fashion, I'm gonna do it anyway, Check out Random Stuff in the menu above or follow this link. This first one is called SOMEDAY. 
---
January 8, 2022 - LIVE AT RPTs LIBRARY - New Live Album out January 21
This record was recorded live back in 2017 in Salado, TX as part of a video shoot. I am really proud of the live performances so decided to release it as a live album. I have a very limited quantity of CDs for $10 each - Contact me regarding purchase via email - randy@brownrandy.com . It will be released at the same time to all streaming platforms, so please check it out at your favorite one.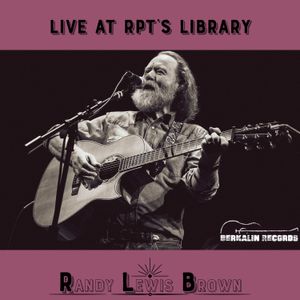 ---
August 21 2021 - FALLING MAN - New Single out September 10
FALLING MAN, a song and accompanying video inspired by Richard Drew's terrifying photo from 9/11will be available on YouTube and all streaming platforms, in remembrance on the 20th anniversary of that terrible day.
Links to the music and videos will be posted here on September 10. Here is the cover art that accompanies the release.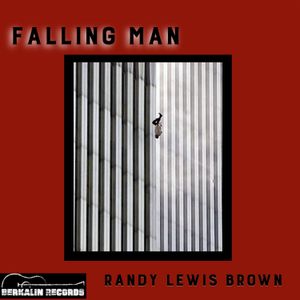 ---
APRIL 26 2021 - WOW! What a Year
I can't believe it! After 26 years of dreaming of a Kerrville New Folk Finalist slot at the Kerrville Folk Festival, I finally made it. Bucket list item checked off. Please tune in to the virtual competition on Saturday May 22 and Sunday May 23 at 7pm Central for some of the finest songwriters around. What an honor!! I am excited beyond excitement. 
I was also lucky enough to be a finalist in the Great River Folk Festival Songwriting Contest in Wisconsin. This year has been amazing. 
Plus, I have been invited to be part of the 1st Annual Yellowstone Songwriters Festival in Cody Wy September 9-11 2021. This is a live event. I am honored to have been chosen as of the Rising Star Songwriters for this event (at my age it should be setting sun) and will perform all 3 days of the festival. This is a LIVE in person event in a jaw droppingly beautiful part of the country so take some vacation and let's hang out. Like I said, WOW! What a year. 
---
January 15, 2021 - Where to hear DeSoto Parish Nights 
Follow this link --> DeSoto Parish Nights for everywhere my new single is available 
---
January 13, 2021 - New Single Premeire and Review 
Glide Magazine premiered my new single "Desoto Parish Nights" and accompanying video. Below is a quote and a link to the premiere and review. 
"With a gritty directness and a quiet strength, Randy Lewis Brown has been the voice of reason for quite some time. Just add him to each of our own never-ending lists of artists you must hear during these trying times."
Glide Magazine January 2021
---
January 1, 2021 - HAPPY NEW YEAR
New Music On the Way
HAPPY NEW YEAR and good riddance to 2020. Hopefully 2021 will see our future and fortunes improving in every way. After 2020 it won't take a lot. January 15 will see the release of a new Digital Single available on Spotify, Apple Music, Amazon Music and everywhere fine music is streamed,  a studio version of my award winning song; Desoto Parish Nights along with an accompanying video. I shot the video at home during December on my Iphone and added photos and video from my childhood years and edited it together with my new video editing discovery DaVinci Resolve.  Which for any of you interested has a free tier and does MUCH better than IMovie, The video will be available on my Facebook personal and Music Page (RANDY LEWIS BROWN) as well as my YouTube Channel and here on my website. Hopefully, things will get back to normal and you'll se others and myself hitting the road to share our music with you live in 2021. Fingers crossed on that. Also I will be releasing a new digital single each quarter of 2021 culminating in a new album, tentatively titled LONG DRY SEASON in 2022. I hope to see you all somewhere this new year. Stay safe, sane and healthy.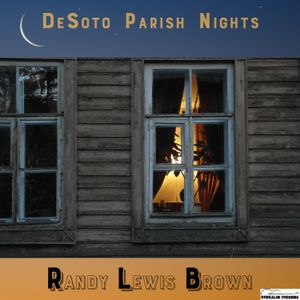 ---
July 23, 2020 - Selected asFalcon Ridge Grassy Hill Emerging Artist
I am very proud to announce that I have been selected, along with 9 very talented artists to be featured as a Falcon Ridge Grassy Hill Emerging Artist for the 2020, FALCON RIDGE 2020 SHARE & SHELTER IN PLACE FEST. Yes, for those of you who know me it is a little late in life to be emerging but better late than never I guess. The virtual festival (due to Covid 19) will be Thursday July 30 thru Sunday August 2nd, There is a link below to the festival website to get specific schedules and information,. 
---
June 29, 2020 - Desoto Parish Nights - Nets First Place in the Woody Guthrie Fest Song Contest 
A song I wrote back in January and almost put away because of it's honesty about my own life has won the 2020 Woody Guthrie Fest Song Contest. While every acknowledgement of the value of my art is appreciated, this honor has a very special meaning to me. This song, Desoto Parish Nights, was written as a biography, a history of the the 1950s south and an confession of my own part in the wrongs done there. It is truly humbling to have it chosen for this honor. Below is a free link to listen to the demo on Soundcloud. The song has not yet been professionally recorded or released. 
---
April 16, 2020 - Finalists Announced for 2020 Red Lodge Songwriter Festival Contest
I have received the honor of being named as a finalist in the 2020 Red Lodge Songwriting Contest in Red Lodge, Montana on Saturday August 29th. Originally the festival was schedule for June but has now been re-scheduled for late August, quarantine permitting. There are 20 finalists and we will competing to win prizes and a featured slot in the 2021 festival. Wish me luck!! 
LINK TO RED LODGE SONGWRITER FESTIVAL
---
March 19, 2020 -  I Know One Day I'll Fly Away. But I'm Not Ready Yet!
I hope you aren't ready either. We are gonna get though this and be better and stronger for it. Hang in there friends and lets beat this thing like we know we can. We have been handed challenge that doesn't care are race, gender or political affiliation. This seemingly terrible thing might be the very thing that can bring us together, I sure hope so.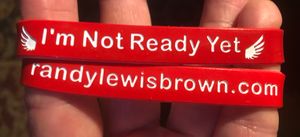 How to get an I'm Not Ready Yet wristband: go to my PayPal Link paypal.me/brownrandy Leave $2 for each wristband you want and leave me your mailing address. I will send it to you ASAP and any funds remaining after postage will be donated to MusicCares - a charity set up for music artists to help them though times such as these. Thanks 
---
January 11, 2020 -  I am very pleased to announce that I have been chosen to perform at the Tucson Folk Festival April 3-5.
This will be my first performance there as well as my first trip to Tucson. Looking for shows to fill up dates before or after. Ideas and offers are welcome. 
---
December 17, 2019 - I am very pleased to announce that Jim Hynes of Making a Scene music blog has chosen RED CROW as one of the top 20 Roots/Americans records of 2019. His review is below. 
Making A Scene's Jim Hynes Reviews RED CROW
"Randy Lewis Brown is another in the gifted group of Texas singer-songwriters full of poetic flair and engaging narratives." Jim Hynes
---
November 27, 2019 - Mike Greenblatt - The Aquarian Weekly - Rant -N- Roll
Interesting review from Mike. He talks about how the record feels rather than sound. I love this kind of stuff.
"These highly unusual songs might haunt you".
---
November 4, 2019 - Tom Haugen of Take Effect reviews says this about Red Crow:
"A listen with strong, vivid imagery and incredible musicianship, Randy Lewis Brown has been at it for 5 decades now, and it certainly shows in his stirring, calculated and instantly memorable song craft."
---
October 31, 2019 - Paul Wilson of Audiophile Review says this about Red Crow:
"Originally from Shreveport and raised in Texas, it seems natural Country music would be in Brown's blood. Yet, however, Brown is also a magnificent storyteller. He weaves tales of despair and redemption, loneliness, and sings about times past."
---
October 15, 2019 - Check my homemade videos for Not Ready Yet, October Again and One Horse Town from RED CROW. Soon to be released as videos are Barlow Road and Red Crow. Click on the video tab or the link below http://www.brownrandy.com/video/
---
September 24 2019 - Jim Hynes with Making A Scene wrote a killer review of Red Crow. 
Making a Scene's Jim Hynes reviews RED CROW.
---
Aug 28 2019  - Red Crow is doing very well and getting quite a bit of chart love even before it's release. 
It is up to #34 on the Roots Radio Top 50 Americana/Country Chart. Really excited to see this!

---
JUNE 20 2019: It's getting closer and I am getting excited for you to hear what we have created.  We are in the first stages of releasing Red Crow. Radio promotion to folk and Americana radio is in progress by Bill Wence Promotions. Keep your ears peeled this next month to Americana, Folk and college radio and you might hear a song or two off the album.  I am also announcing the official release date with a short video featuring the album art as well as a tad of the title song. 
Red Crow Release Announcement Video: https://youtu.be/fr6Ls4Ro0rQ
Let me know what you think. More info coming soon.
---
JUNE 2019 - I am very happy to say that Berkalin Records - http://BerkalinRecords.com - officially announced my affiliation with their wonderful boutique label. I am thrilled. The official release date for Red Crow is September 27 2019. I will be releasing singles this summer and radio promotion will begin in June. You may hear a track or two on you local Americana/Folk station this summer. If so please let me know. 
---
March 2019 -Big news!! I am really excited, we have finished mixing my new 13 song record, RED CROW.  Legendary drummer Merel Bregante of Loggins & Messina produced it and I believe it is the best thing I have ever done. I won't be releasing the record until fall but will be releasing a couple of singles from it this summer. So stay tuned.
---
August 2018 - Recording has begun on my newest release, tentatively titled; HARD TRUTH and GOOD LIES. Work is ongoing at Merel Bregante's marvelous Cribworks Studio in Liberty Hill, TX. I expect to release my first single from the record early 2019 with a full record release to follow soon thereafter.  
---
July 2018- I am honored to have received honorable mention for a 3rd time at the Woody Guthrie Folk Festival in Okema, OK.
---
January 2018 - very excited to have been selected as a winner in the South Florida Folk Festival in Fort Lauderdale. Even more excited and honored to be appearing main stage in the January 2019 Festival. 2019 date to follow when available.
---